Our fleet of trucks.
Vehicles
At Prima Express, we take pride in our fleet of trucks, each one equipped to handle the toughest hauls and keep our drivers safe and comfortable on the road. Our fleet includes the powerful and reliable 2023 Freightliner Cascadia's CA125, which boasts advanced features and state-of-the-art technology to maximize fuel economy and reduce maintenance costs.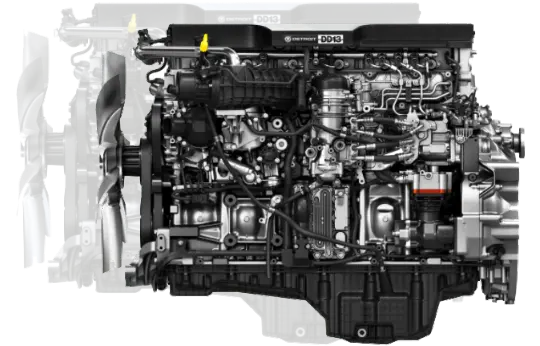 Our drivers can tackle long hauls and heavy loads with ease, thanks to the Detroit DD13 engine that provides up to 505 horsepower and 1,850 lb.-ft. of torque. And safety is always our top priority, which is why all of our trucks are equipped with advanced safety features, including lane departure warning, adaptive cruise control, and automatic emergency braking.
Truck Interior
Attention to Comfort
We haven't forgotten about driver comfort either. Our Cascadia CA125 trucks offer a comfortable and ergonomic design, with amenities like high-back driver seats, climate control, and advanced infotainment systems. Plenty of storage space and spacious sleeper berths are available, so our drivers can rest and recharge during long hauls.
Going an Extra Mile
Additional features
Our trucks are equipped with additional features like an APU (auxiliary power unit) to keep the cabin cool or warm without idling the engine, an ABS (anti-lock braking system) to provide greater control during braking, a power inverter to charge devices and appliances, and a double bunk to accommodate team drivers or provide extra storage space.
At Prima Express, we value our drivers and are committed to their success on the road. If you're a skilled driver looking for a company that provides the tools you need to succeed, join our team and experience the power and performance of our 2023 Freightliner Cascadia CA125 fleet.